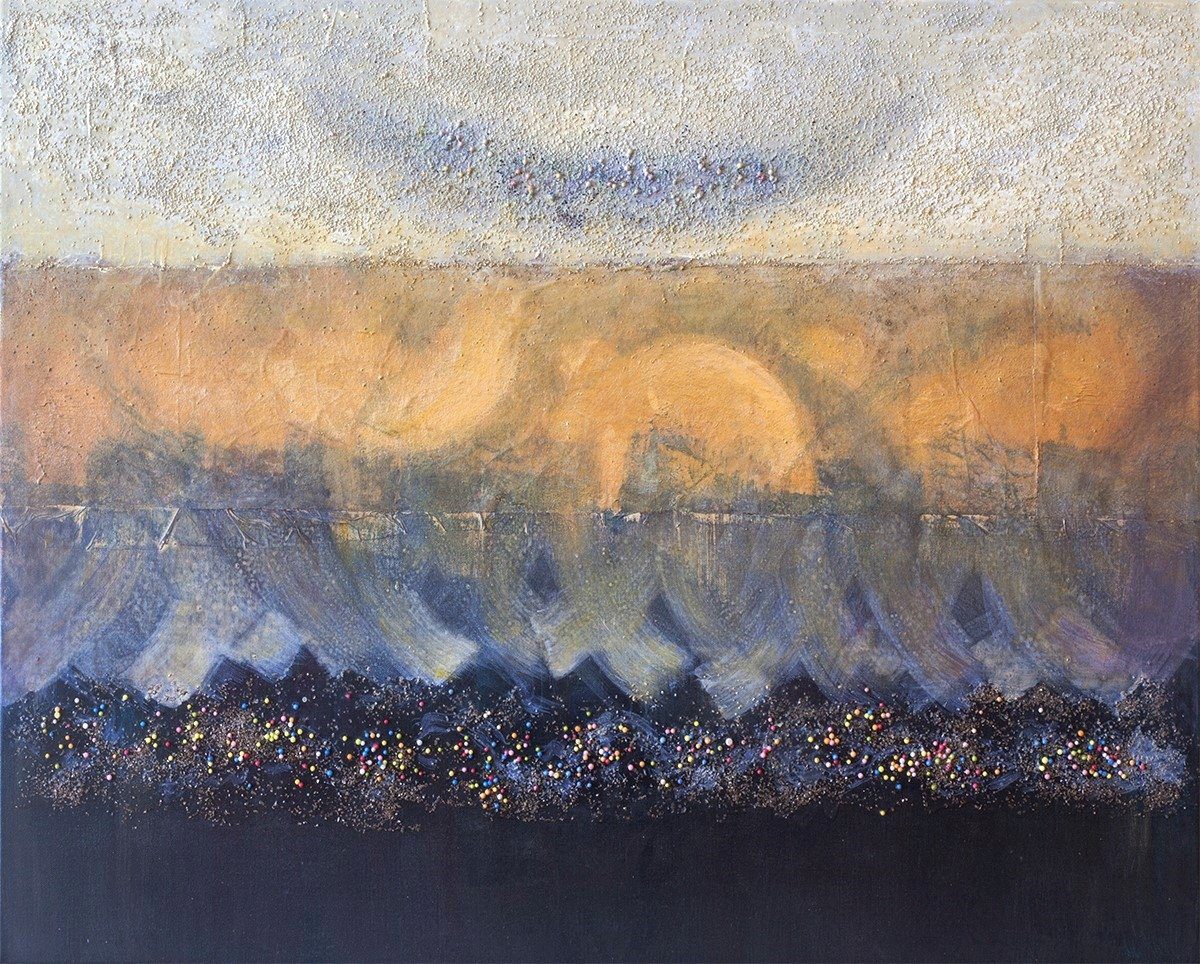 U R In iT
"We are like butterflies who flutter for a day and think it is forever." Carl Sagan,
Dando continuidade ao que me inspira no meu percurso de pintura, me faz crescer e me deixa agradada em extases de silencio, inspirada nas imagens do "Cosmos" inicio esta nova série –
U R In iT…
No sentido de provocar reflexões de alinhamento e elevaçao da consciencia em cada um de nos.
É com esta intenção, aspiração e inspiração que inicio este ciclo da minha pintura para 2017/18.
Certa de que as citaçoes que a seguir refiro expressem e sintetizem o que vai no meu espirito ….
"The surface of the Earth is the shore of the cosmic ocean. On this shore, we've learned most of what we know. Recently, we've waded a little way out, maybe ankle-deep, and the water seems inviting. Some part of our being knows this is where we came from. We long to return, and we can, because the cosmos is also within us. We're made of star stuff. We are a way for the cosmos to know itself." ― Carl Sagan, Cosmos

"There's as many atoms in a single molecule of your DNA as there are stars in the typical galaxy. We are, each of us, a little universe." ― Neil deGrasse Tyson, Cosmos

"Exploration is in our nature. We began as wanderers, and we are wanderers still. We have lingered long enough on the shores of the cosmic ocean. We are ready at last to set sail for the stars." ― Carl Sagan, Cosmos
Na vastidão do espaço e da imensidade do tempo, é um prazer pintar e partilhar o tema do Universo em que estamos inseridos, na época em que vivemos…onde se apela muito ao "Pluralismo", "Diversidade", "Inclusão", "Tolerancia", "Aceitação", "Respeito".
Espero que os pensamentos e reflexoes provocadas ao apreciarem as pinturas sejam agradaveis. É a intenção que humildemente aspiro e inspiro que vos leve a connectar-se.
Muito obrigada pelo V/tempo e cuidado.